One quote of grinding steel balls from Bolivia
Views: 1047 Update Date:Jun 04 , 2021
In April 2021, we got one quote of grinding steel balls from Bolivia client, here is the details:
DEAR PAUL LEE, WE ARE A COMPANY IMPORTING OF BOLIVIA IN SOUTH AMERICA AND WE INTERESTED IN TO BUY STEEL BALLS, SIZES: 4",4.5", 2.5" AND 2.75". INCOTERMS: CIF ARICA OR IQUIQUE, CHILE. TYPE: B2, WAY OF PAYMENT, TYPES OF PACKAGING, ATTACH THE TECHNICAL STEECH OF THE PRODUCTS. TONS: 25. I'M LOOKING FORWARD ABOUT YOUR ANSWER AND I HOPE WE CAN WORK TOGETHER.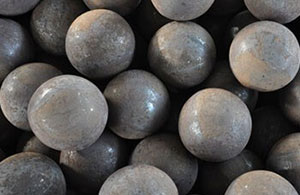 Do You Need Grinding Steel Ball? Yes, you are in the right place. ALLSTAR INDUSTRY GROUP LIMITED, a certified ISO 9001 company, is the world-leading manufacturer of GRINDING MEDIA with annual production capacity of 100,000 metric tons. The company founded in 1985 supplies optimized product solutions for mineral processing plants, cement plants, power stations, quarries and other chemical industries.
Allstar Grinding Media includes Grinding Ball / Grinding Steel Ball / Grinding Media Ball (Forged Steel Ball, Hot Rolled Steel Ball & Casting Steel Ball), Grinding Rods and Grinding Cylpeb. Featured by uniform hardness, high resistance to wear and impact, low breakage and no deformation and supported by advanced manufacturing equipment and scientific manufacturing process, the grinding media is with the most consistent quality exporting to more than 30 countries with the largest markets being the USA, Canada, Peru, Chile, Mexico, Indonesia, Philippines, Australia, the Middle East, South Africa, Zambia, Zimbabwe.
Located in Jinan City, Shandong Province, Allstar covers 15,000 square meters with over 150 employees, 10 technicians included. By investing in people, processes and technology, the company is prepared for the changes that will inevitably occur in this dynamic global environment. We invite you to visit our plant, meet our people and learn firsthand the efforts we make to assure absolute customer satisfaction.
With 32 years of manufacturing experience, Allstar is your most reliable supplier of grinding media. Where your performance needs optimizing, our services are at your side, anywhere, anytime. We aim at improving your operational efficiency, increasing profitability and minimizing costs and losses.
Prev: The difference between forged steel balls and cast steel balls
Next: Top 8 forged steel balls suppliers you need to know