Grinding Rod
Features
Allstar Grinding Rod is directly from heated high carbon and chromium alloyed steel bar followed by straightening and in-line heat treatment, tailed to give uniform hardness, high resistance to both abrasion and impact, and resistance to bending. These benefits along the entire length of each rod ensures effective grinding in the rod mills.
Application Areas
• Rod mills
• Mineral Processing Plants

Main benefits
• Low wear
• Uniform hardness
• High resistant to bending and breakage

Specifications
Chemical Composition
Physical Property
Material

Chemical Composition(%)

C

MN

SI

CR

S

P

60Mn

0.57-0.65

0.70-1.00

0.17-0.37

0.25 max.

0.035 max.

0.035 max.

65Mn

0.60-0.70

0.90-1.20

0.17-0.37

0.25 max.

0.035 max.

0.035 max.

B2

0.70-0.90

0.72-0.92

0.17-0.37

0.50-0.90

0.03 max.

0.03 max.
Are you looking for high-grade and strong grinding balls or searching for the best quality grinding rods or steel rods?
Choosing the best quality and high quality steel rods and grinding rolls is a common requirement in different industry verticals. They are high quality steel rods that have undergone different heat treatments – mainly to maximize the wear and impact resistance. We at ALLSTAR Industry Group Ltd have come up with strong and durable grinding rods that are offered with right alloy to fit your rod mill and minimize your cost. We are providing you the best range of grinding rod and balls in various forms through our online venture Grinding Ball.
Each rod is advanced and offered with a number of added features. Choose the right model of your choice, go through the details, add to cart and place your order. You can also get quote for different types of balls and grinding rod that are offered with technical specifications. Each one is advanced and you can get them with detailed information.
Our prices are competitive and backed by discounts; while we also ensure customs clearance and delivery in secure way on time and right to your address.
| | | | | | |
| --- | --- | --- | --- | --- | --- |
| Diameter | Length | Surface Hardness | Impact Test (AK.J/cm2) | Tensile Strength (MPa/mm2) | Breakage |
| 25MM-140MM | 1500MM-6000MM | 45-55 HRC | ≥12 | ≥1000 | <1% |
Package
Packing in Bundles. 10-20 pcs per bundle.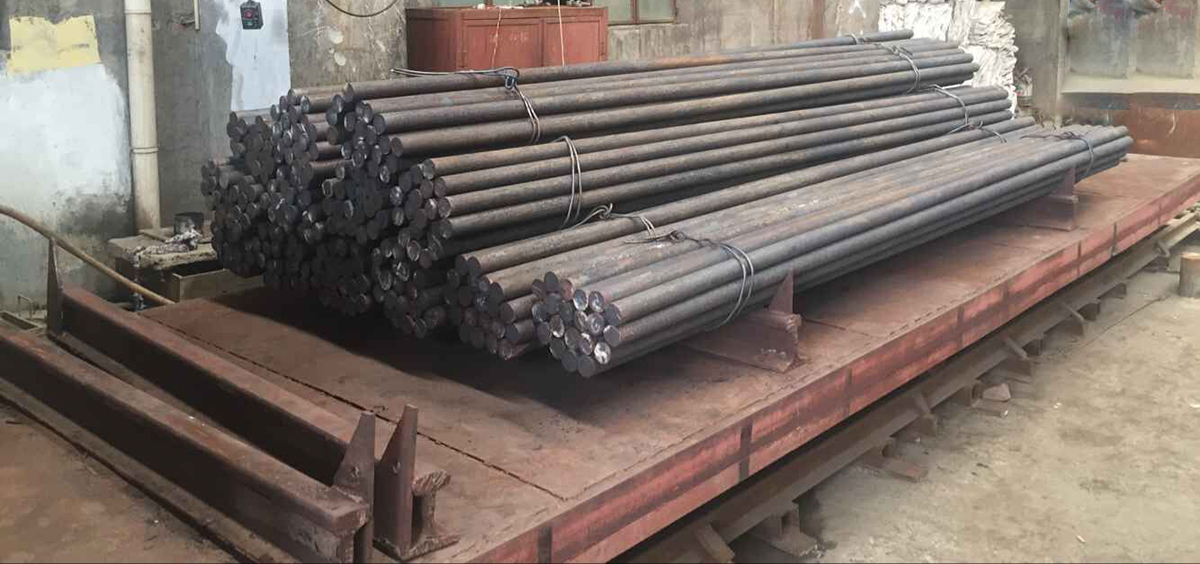 How are grinding rods manufactured?
In factories, grinding rods are made by hot-rolling processes. These rods are made with special steel and varying alloy to enhance the performance and properties of the rods. They are hardened by micro alloying steel and heat treatments. Manufactured with the best and latest techniques, the dimensions can easily be altered according to the client's needs.
How are grinding rods transported?
Grinding rods are typically exported by sea but can be transported in bundles by truck to job sites. A thorough checking process occurs before the steel is ready for export. In this process, a few things must be reviewed during packing and labelling. This may include quantity testing, quality testing, and weight etc.