Contact Us

+86 13021742216
The company is located in Zhangqiu District of Jinan City, the capital of Shandong Province in China. The nearest airport is Jinan Yaoqiang International Airport. You can fly from Beijing, Shanghai or Guangzhou. Or you can take the high speed train from Beijing or Shanghai to Jinan train station. People from Allstar grinding media will pick you up from Jinan airport or Jinan train station. Please check the time table from the below maps.
Welcome to visit Allstar.

ALLSTAR INDUSTRY GROUP LIMITED
Add : Taitou Industrial Park, Guanzhuang Town, Zhangqiu District, Jinan City, Shandong Province, China
Tel : +86 531 83389098
Fax : +86 531 83389098


General Manager : Paul Lee
Cell/WhatsApp : +86 13021742216
Email : allstar@steelgrindingball.com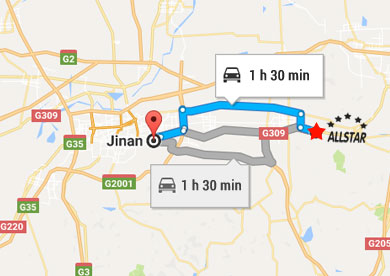 Contact Form
Thank you very much for your interest. Please fill in the following contact form for any inquiries. We will get back to you as soon as possible.