With 32 years of manufacturing experience, Allstar is your mostR eliable Supplie of Grinding Media with good price, quality and service.
Thanks to its qualified and dedicated employees and the implementation of systematic quality management, Allstar is able to ensure consistently high product quality.
Customer Orientation
Allstar value long-term partnerships with its customers.

Allstar pursue a zero defects policy in order to be listed as an A class supplier with all of its customers.

Allstar count on the high quality of products to ensure long-term relationships with its customers.
Quality Management System certified ISO 9001:2008
Quality control at Allstar laboratory
The quality assurance at Allstar laboratory is based on a broad-based internal inspection catalogue. The diameter, roundness, off-size, hardness, chemical composition, microstructure and impact fatigue life are diligently checked by the Allstar experts. The material analysis of every production batch is also a part of the standard checks.

Quality control at independent accredited external testing laboratory
To be responsible for the customers, the independent accredited external testing laboratory like SGS will be arranged for quality inspection.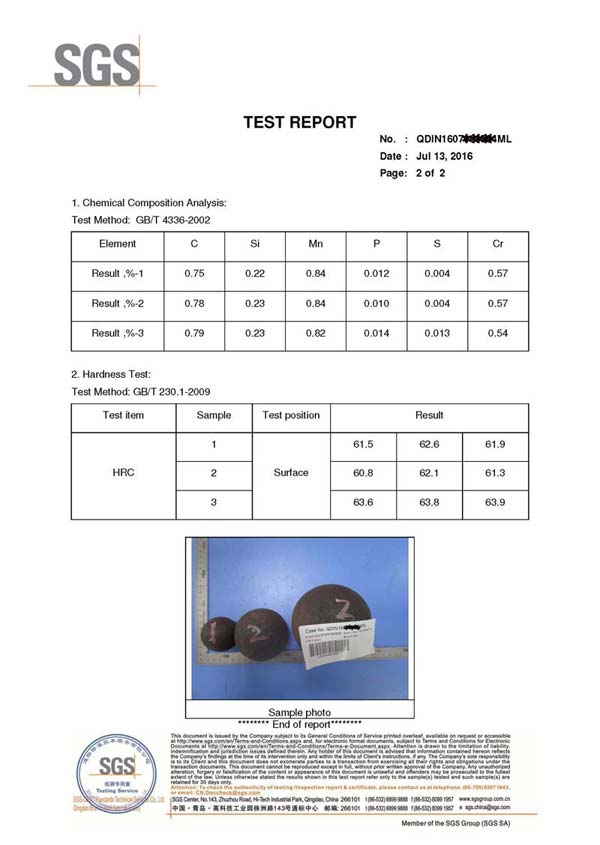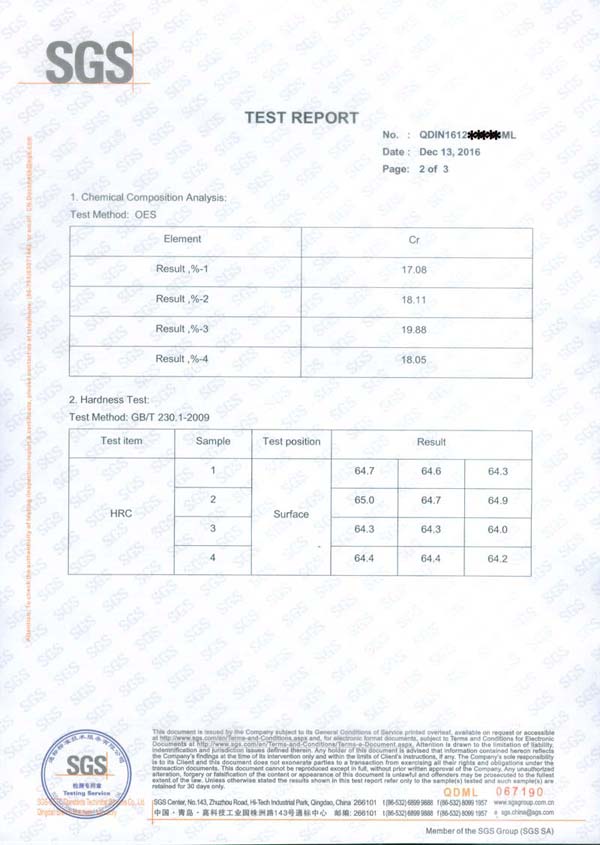 Quality Claim
Allstar is a responsible supplier as well.

Allstar must free replacement for any goods fail to meet the quality requirements with the fastest time.

At any time, we must stand at your position to provide the best claim solutions.

We are all about solving your problems. That was Allstar's attitude and it is ours today.
Allstar, the expert of comminution and wear at your side.