Grinding steel ball is preferred for industrial applications
Views: 1746 Update Date:Feb 07 , 2018
The grinding steel balls are the contamination of free and speedy milling which is useful for solid grinding purposes. However, it consists of liquid dispersion which is capable of removing pulverizing and other effects. In fact,
grinding steel ball
is useful for various applications and considers the best grinding balls without any hassle. Of course, this consists of alloy steel media that have empowered with the latest crushing methods for industrial purposes. Moreover, the grinding steel ball is highly useful for industries in order to achieve a fine advantage in reducing particles. The size of the particles may be reduced and fine dispersion of quality viscous fluids.
Grinding steel ball consists of good wear resistance and longer life that decides on the professional steel ball manufacturing process. It has engaged with industrial balls and maintains by the ferrous and nonferrous metal balls in business purposes. So, the grinding media balls are highly applicable for the folks to carry out the industries and using carbon steel. The grinding steel ball consists of international quality standards and equipped by the leading process for marketing purposes. It enhances the compliance and looks forward to flawless steel ball manufacturing by the professionals. Therefore, this offers an extensive range of balls useful for giving best solution on industry levels.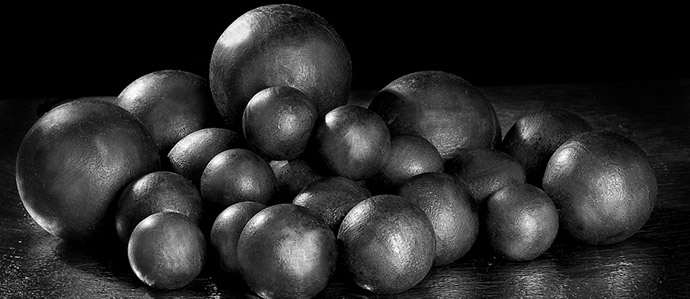 In addition, it includes fillers and raw materials that are very suitable for high wear and chemical resistance in the industry requirement. Besides, it has a new generation of heat which is crucial to the milling and dispersion process. It easily gives grinding of solids, liquid dispersion and other things in a simple manner. Most often, it includes high pressure and impacts grinding useful for crushing the metals smoothly. The grinding steel balls have lots of applications which are similar to using the best crushing process. So, it is preferred for contamination free and speedy milling to use for industrial applications.
Furthermore, the instrumental metal grinding takes by a complete range of
grinding media balls
for various purposes. In fact, the ball includes various industries and that are manufactured based on the carbon steel applications. With the international quality standards, it has set out well and equipped with the manufacturing units forever. In order to ensure the flawlessness, it offers products that are rigorously tested on the defined parameters. Therefore, this is vital for giving suitable applications for getting leading prices for every industry requirement.
Prev: One quote of Forged Steel Ball from Dubai
Next: Are you Looking for grinding balls?