How the forged steel ball useful for industrial applications?
Views: 2031 Update Date:Mar 08 , 2019
The forged steel ball is made of hammer being forged from the given high quality and the quantity of carbon and the alloy steels. The ball will have a good density and strength because of the grinding and it is forged by the hammer. The gorging process is done to ensure the spherical ball shape and the sizes varies from 20 mm to 150 mm. this hot rolled steel ball is rolled directly from the selected quality carbon and alloys steel bar which is followed by in-line heat treatment and uniform quenching and been tailored to give even hardness throughout the ball. The application area of this ball includes ball mills, SAG mills, verti mills, and is being mainly used in gold, copper and other mineral processing plants.

The main benefit of this forged steel ball includes:
* Uniform hardness throughout the ball
* High impact toughness
* High wear resistance
* Low breaking rate

Forged steel ball is also used for major industrial applications and it is featured by uniform hardness which is more resistance to use and an impact for low breakage. It is also supported by advanced manufacturing equipment and scientific process, it is greatly helpful for heavy machines. The forged steel ball is selected from the high quality alloy steels. This hammer forged due to the density and strength for grinding with the forging process ensuring spherical ball shape.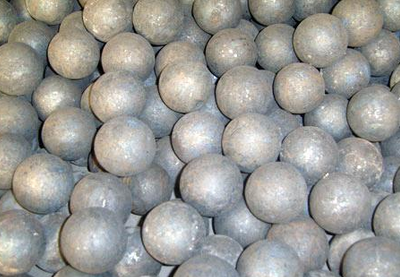 The alloys used in this are recommended from all type in order with the economic solution. It is based on the professional experience and also the grinding process for the specific application. These balls are also made by using machines and the volume of the ball can be adjustable based on the required shape. The lower grades have some small faults such as flats, cuts or spots. The raw materials are made up of automatic equipment and more technique and strict quality control system followed to make a perfect product.
Prev: Where is the grinding media ball used?
Next: Benefits of grinding media ball