The manufacturing process of grinding steel balls
Views: 1497 Update Date:Jun 22 , 2018
For all mining operations, reducing consumable costs is one of the most important aspects but not the expense of the product quality. One of the hanging fruits for most of the miners is grinding media. Grinding media makes up to 10 percent of total operational costs of mining and considerable savings can also be achieved.
What is Grinding Media?
Grinding media are the steel balls and its diameter generally from 15–100mm. Using this, valuable stones, ores, minerals, and other hard materials are usually converted into the powder form in the ball mills.
There are different types of grinding media available in the ground. Choosing the high quality
grinding media balls
is actually considered as the key steps towards minimizing the mining costs. When it comes to grinding media ball, most people often think about grinding steel ball.
Grinding steel ball is highly popular because its main applicants are gold, copper, Fe ore, and polymetallic. The manufacturing process of
grinding steel ball
is forged and cast. Grinding steel ball is actually produced from the wide range of alloys. It offers various characteristics according to their hardness and amount of alloys needed by the end user.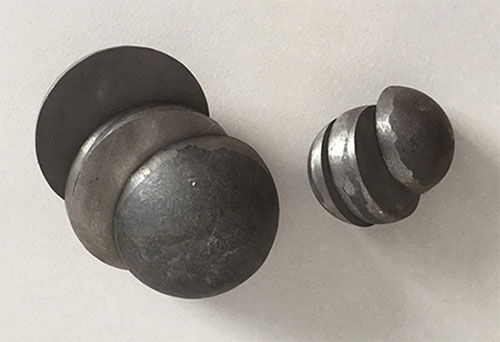 Applications of Grinding Steel Ball:
* Grinding steel ball is commonly used in the gold and copper industries.
* Grinding steel balls are highly accessed to extract precious and valuable metals in the ore mineral processing.
* Grinding is usually carried out in the mills and they are partially filled with the steel grinding balls (commonly called as grinding media).
* Ore particles should go via the communition process that is grinding -> fine grinding -> ultra-fine grinding.
* After that, they are ground down in to release valuable metals from the gangue materials proceeding to concentration process.
* Consumption and choice of grinding steel media is primarily related to the characteristics and volume of the ore
* When old ones wear out, mills have to be refilled with the new steel balls continuously.
Prev: Looking for grinding media balls manufacturers?
Next: Factors to consider for selecting grinding steel ball