What is a grinding ball used for?
Views: 42 Update Date:Sep 19 , 2023
Grinding balls are commonly used in various industries, primarily in the field of mineral processing, metallurgy, and cement production. They are small, spherical objects made from various materials, such as steel, ceramic, or other alloys, and are designed for use in ball mills or grinding mills. The main purpose of grinding balls is to facilitate the grinding or comminution of solid materials into finer particles.
Here's how grinding balls are used in different industries:
Mining and Mineral Processing:
In the mining industry, grinding balls are used to crush and grind ore into smaller particles. This is a crucial step in the extraction of valuable minerals from ore. The ore is placed in a ball mill, and the grinding balls inside the mill help break down the ore into smaller pieces, which can then be processed further to extract the desired minerals.
Cement Industry:
In the cement manufacturing process,
grinding balls
are used in cement mills to pulverize clinker (a mixture of raw materials) into a fine powder. This powder, when mixed with water, forms the cement paste that ultimately hardens into concrete.
Chemical Industry: Grinding balls are used in various chemical processes to grind and mix substances, create chemical reactions, or reduce particle size for specific applications.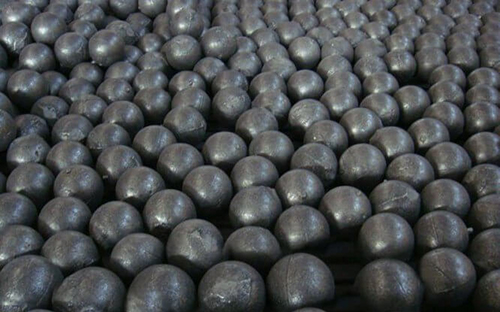 Pharmaceutical Industry:
In pharmaceutical manufacturing, grinding balls can be used in equipment like ball mills to reduce the size of active pharmaceutical ingredients (APIs) or to blend different components of pharmaceutical formulations.
Food Processing:
In some food processing applications, grinding balls may be used to grind or refine ingredients to achieve the desired consistency or texture in food products.
Ceramics Industry:
Ceramic grinding balls are commonly used in the production of ceramics and pottery. They help crush and mix raw materials, forming a uniform mixture that can be shaped and fired to create ceramic products.
Paint and Pigments Industry:
Grinding balls can be used to disperse pigments in paint formulations, ensuring even color distribution and consistent texture.
In all these applications, the choice of grinding ball material and size is critical to achieving the desired results. Different materials have varying levels of hardness, wear resistance, and chemical compatibility, making them suitable for specific industries and processes. Grinding balls come in various sizes and shapes to accommodate different milling equipment and particle size requirements.
Next: What is the process of grinding balls?