Where to find grinding steel ball for mining?
Views: 1371 Update Date:May 09 , 2018
We are a company specialized in the supply of
grinding steel ball
and rods used in grinding in mining companies, thermoelectric plants, clinkers and limestone plants in the cement industry. We only work with the best steelmakers that manufacture these products, exporting to large mining and cement customers in Europe, Africa and Latin America.
We have a modern manufacturing plants, advanced equipment for production and technicians with abundant experience, manufacturing capacity is unmatched within the domestic market. Hot-rolled steel balls,
casting steel ball
, forged steel balls, high-quality steel balls for grinding in the use of the power plant, forged high-hardness steel balls for use in the copper mining, steel balls for grinding in the use of mining,
forged steel balls
in the use of the cement plant, steel balls for the ball mill, steel balls for casting medium / high / low chrome and other types of products of our company are widely applied in ball mills for metallurgical mining, for the cement plant, for the electricity plant, for the desulphurization of flue gases, for magnetic materials, for the chemical industry, for the coal-water mixture, for the pellet, for the quartz sand and other industries.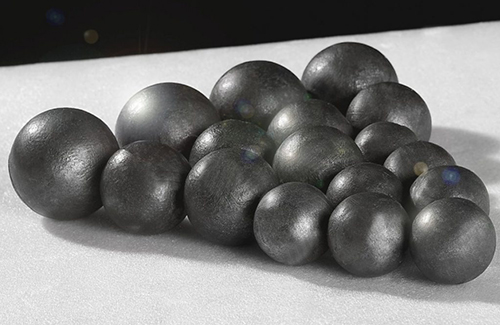 We supply grinding steel ball, offering our customers a complete range of chemical compositions, with hardness profiles that maximize the performance of the balls against wear and impact, with uniform wear, and that are customized according to the conditions of grinding and mineral to grind.
The raw material for the production of forged balls and steel bars for grinding is made of high quality alloy steel, guaranteeing the high hardness and wear resistance of the products supplied, and its manufacture is carried out in an automatic line of rollers of forging.
The grinding steel ball manufacturing processes are followed by our purchasing office, allowing guaranteeing both the quality of the products and an efficient logistics and according to the needs of the client. In addition, at the request of the client, we perform pre-shipment inspections by a supervisory company of international prestige type SGS or similar.
If you are looking for grinding steel ball for mining, pls feel free to contact us: allstar@steelgrindingball.com
Prev: Factors to consider for selecting grinding steel ball
Next: Are you interested in ordering low carbone steel balls?