Benefits and Uses of Casting Steel Ball
Views: 1942 Update Date:Mar 19 , 2018
The steel ball acts as like the excellent option for you to fit them for your gas or water lines. It is because the valve consists of a handle that had been attached to a ball. If you turn the handle then it would start processing. It slowly opens the valve to regulate the flow of gas and water that too within the pipe. In that the valves are fitted in order to shut off its flow of the pipe content. The ball valves are available in different forms one among them is the casting steel ball.
Primarily,
casting steel ball
is also called as a casting grinding ball, which can be made up of scrap metal, scrap steel and other waster scrap materials. These are highly melted by the heating and it could be an instant frequency electric furnace. During this melting process, the amount of precious metal alloys such as vanadium, iron, manganese, etc will be added into a furnace for the equal chemical composition to get a preferred output. After this, these chemical compositions can pour the strongest molten iron into a production line mold of a steel ball. This molten iron can meet some other requirement of technology while the temperature of molten iron is reached more than 1550 d Celsius.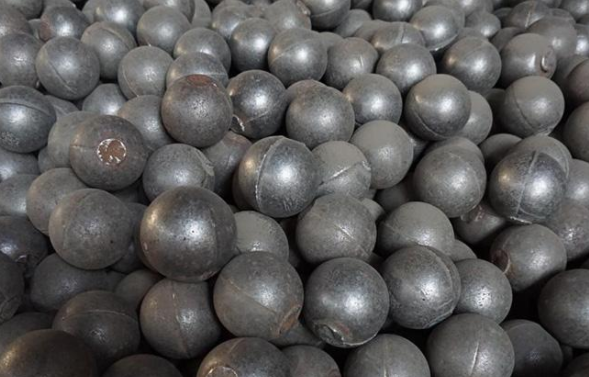 Actually, casting steel ball can be classified into different kinds such as, Low, High and Medium, the sizes of casting steel ball can be ranged from 10mm to 130mm. The casting steel ball parts contain the flexible designs and you can able to get the steel ball based on the size that you are looking for. The most commonly used parts are complex shape as well as the hollow sections parts. It can be easily getting manufactured with the different set of technology. For this you can even able to select the different parts based on the different manufacturing and flexibility.
The main advantages of using casting steel ball are very low cost, higher performance and used in wide application ranges, especially in the cement industry as a representative of a dry grinding field.
Casting Steel Ball can be largely used in various applications that include:
Silica sand factory
Cement plant
Chemical plant
Power plant
Mines
Power stations
Chemical industries
Grinding mill
Ball mill
Coal mill
Prev: Different Types of Casting Steel Balls
Next: Manufacturing process of casting steel ball