Know about forged steel grinding balls
Views: 1242 Update Date:Jan 03 , 2019
The forged steel balls can be offered and it is available in different finish configuration. They can be developed by using the direct heating process at high temperatures. It can be forging so attain to be reliable finish the quality. The optimized microstructure finish and quality forging mechanical performance. It can also assure of standard results. Forged steel ball manufacturers are offering the first class series of the forged steel ball. It can be due to its durability these produce. They are extremely demanded in the market.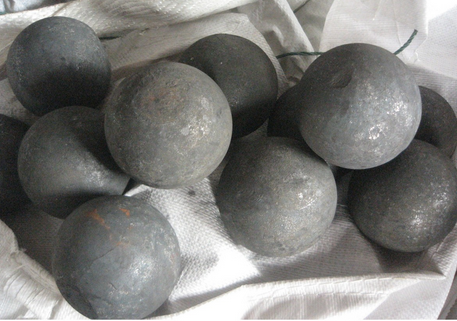 About forged steel ball

It has the durability and has high strength corrosion resistant. The clients can be avail from a premium quality of forged steel balls can be manufactured by using the high-grade raw material for excellent strength. These products are widely used in oil and gas, power generation, steel mills. The production of the ball is an ideal chemical composition. It has modern quality ovens so the forged balls with the highest mass found in the market. So thermal treatment is a process can provide hardness to the product.

So the process can eliminate the stress can be generated during the forging and quenching processes. Forged steel ball can have modern ovens and high-quality processes. They can have the total control of the entire operation starting from scrapping; metal smelting, casting and forging process.

What are the benefits of forged steel ball?
· They are known for uniform hardness throughout
· They are high-resistance to breakage
· They are high wear resistance and come with no deformation
Not to mention the forged steel balls compliance to standard required alloy steel composition. They come with surface smoothness – free from defects like pits, soft sports, cuts, laps and out of round. High impact strength is another specialty of the balls that will not break; while spilling will not occur for the duration of operations. Forged steel balls are available in a variety of sizes and surfaces.
You can get the best range of forged steel balls in different sizes – designed based on technical specifications and used in different areas and applications like ball mills, cement plants, vertimills, power stations, mineral processing plants and used in different other industries too.
Prev: Benefits of grinding media ball
Next: Reasons to Choose Allstar  -  Top Grinding Steel Balls Supplier