The influence of the shape and size of grinding media on grindin
Views: 102 Update Date:Jun 28 , 2022
The shapes of grinding media are mainly spherical, columnar and irregular. In industry, irregular media tend to be subject to greater self-abrasion, which can cause significant contamination. Therefore, spherical media are mostly used in practical applications, and cylindrical media are also used, and there are very few applications for unplanned media.
The size of the
grinding media ball
directly affects the grinding effect and product fineness, which determines the number of contact points between the grinding media and the material. The size of the media particle size depends on the material particle size and the required product particle size. The finer the product particle size, the smaller the particle size of the medium. If the feed particle size is relatively large, the grinding media needs to have a large impact crushing effect, then the ball distribution should be larger.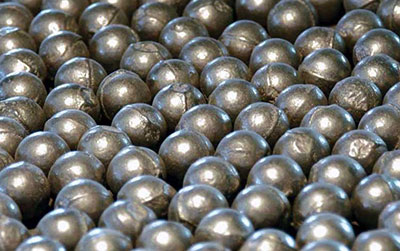 It can be seen that different grinding media balls have very different grinding effects. In actual production, appropriate grinding media balls should be selected, and the ball-forming process of grinding media should be strictly controlled, and the production process should be optimized to improve grinding efficiency. It can reduce the grinding loss and ensure the stability of product quality.
Next: Types of grinding media