Types of grinding media
Views: 154 Update Date:Jun 14 , 2022
Common grinding media on the market include glass balls, zirconium silicate balls, steel balls, alumina balls, zirconia balls, etc.
1. Glass ball
Glass balls are cheap, but due to their low density, low grinding efficiency, brittleness, and high wear, it is easy to cause product contamination. New equipment has rarely used this material.
2. Zirconium silicate ball
The ZrSiO4 grinding media ball is a ZrSiO4 ceramic ball prepared from ZrSiO4 as the main raw material, and its ZrO2 mass fraction is 65%-68% or lower. ZrSiO 4 ceramic balls are mainly used for ultra-fine grinding of ZrSiO4 raw materials, which can increase the content of ZrSiO 4, but their high wear and low strength limit their application.
3. Steel ball
Steel grinding media balls are the compositions of various alloy steel, shapes and sizes suitable for diverse grinding as well as milling applications. Steel grinding media is highly suitable for the pulverizers, ball mills and attritors along with the cold forged ground.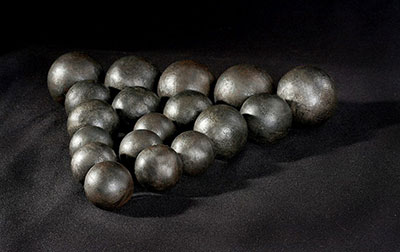 4. Alumina ball
Alumina grinding media balls are ceramic balls with alumina as the main component, also called alumina ceramic balls. Because alumina ceramics have excellent properties such as wear resistance, corrosion resistance, high temperature resistance and impact resistance, alumina ceramic balls are widely used in white cement, mineral processing, ceramics, electronic materials, magnetic materials, coatings, paints. It is a high-quality grinding medium for the grinding of raw materials in other industries. The higher the alumina content, the greater the hardness of the ceramic ball and the better the wear resistance.
5. Zirconia ball
ZrO2
grinding media balls
refer to ZrO2 ceramic balls with a stabilizer added and a ZrO2 content of more than 90%. Compared with alumina ceramic balls, ZrO2 ceramic balls have higher wear resistance and grinding efficiency. ZrO2 ceramic ball has high grinding efficiency, can avoid pollution, has a smooth and hard surface, has excellent roundness and reasonable size distribution, and has the characteristics of high hardness, high strength, high toughness, wear resistance and corrosion resistance. Production efficiency and lower production costs. Zirconia ceramic balls are widely used in ceramics, building materials, chemicals, coatings, electronics, machinery, food, medicine, cosmetics and other industries.
Prev: The influence of the shape and size of grinding media on grindin
Next: Precautions when grinding rods are strengthened