Types and Advantages of Grinding Media Ball
Views: 1618 Update Date:May 08 , 2019
As in general grinding media ball manufactured from steel and cast iron. It has various applications in that grinding purpose is what stands at first. Be the milling particles are moisture or dry it will grind. Mostly these balls are used in the manufacturing process. There are various types of balls. Each of the balls has specific features it means a lot for the special production process.


When comes to milling and dispersion process there are more chances for material damage and then splits. In order to avoid such thing grinding balls are used. The balls are made of heavy metal and other material thus undoubtedly there the pressure will be high. If the pressure gets impacted on the material then it will offer pressure to the particles. It will completely reduce the size of the particle at the same time you will have resulted with finite particles. In short, contamination is the actual reason to use grinding balls. It will make the particles to decrease in size.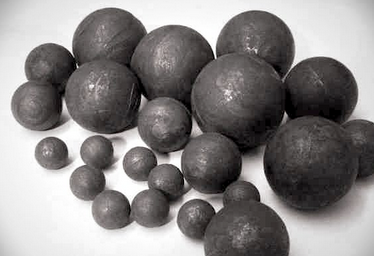 Types of Grinding Media Balls
Based on different diameter, there are three major types:
1. Steel grinding media: This type of media is made of carbon. It will be doped with numerous chemical elements and its fame for the hardness and then the strength .
2. Cast iron grinding media: The production meant for this media is called cast iron and it's mostly gray and then white .
3. The ceramic grinding media: This type is mostly used ceramic and it will make the particles small and used in the food factory.
Advantages of Grinding Media Balls
When you choose grinding media ball then you will certainly gain the following benefits. Here comes:
* Be it wet or dry you will get the faster and efficient grinding process
* It will bear high heat as well as chemical resistance
* You can reduce the heat production in the process of grinding
* Regardless of the particle size at the beginning, it will completely reduce and then offer a finite-sized particles
Prev: Allstar: the best grinding media ball manufacturer
Next: Where is the grinding media ball used?