Use grinding ball to get better efficiency
Views: 1276 Update Date:Mar 10 , 2020
The operation of the crushing is one of the highly common operations happened in the industry of the powder. It is widely used when big lumps of material are necessary to be broken down into the form of the powder. During the process of the crushers, the
grinding balls
of special sized are prepared to crash with the large stuff. The regular impact of the grinding ball results in crushing the larger lumps direct into the smaller pieces. It brings the formation of the smaller sizes of molecules or at the same time forms the power of the material.
The extent and type of the compressing are finding out by the sort of grinding media. This media is widely used inside the crushers. It actually differs in shape, makes and form according to the need of the end product. Moreover, grinding balls are flat from the side of the surface and are smoother on the tailoring for high impact smashes with the fabric that is being powdered or crushed. The grinding ball has a special combination of hotness and pressures.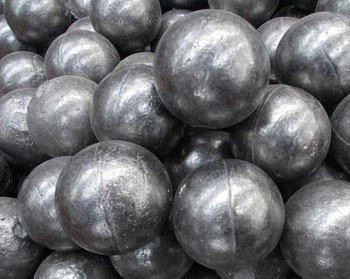 The
grinding media ball
is widely used in pulverizers, cement mills, and ball mills among others. The majority of them are prepared with steel and even alloys of steel. The Chromium is further added to the steel in order to form tougher stuff and boost the hardness. It is prepared in high-pressure surroundings with a different mixture of alloys heated and gets cooled at various temperatures. One can easily replace them after pre-specified intervals to get better efficiency.
Prev: Inquire of grinding ball and grinding rod
Next: Application Of Grinding Ball