Application Of Grinding Ball
Views: 1688 Update Date:Dec 04 , 2019
Grinding media are one of the used to crush or grind material in a mill. It is coming in different forms such as alumina oxide balls, ceramic cylinders, or soda-lime glass. Grinding ball industries are offering all types of media such as grinding, deagglomeration, polishing, deburring, fillers, prop pants, spacers, and more.
Grinding ball process takes your entire operation into account to identify the best grinding media to consistently generate the final particle size and shape required by your application, optimizing the cost-effectiveness of your process and extending the life of your mills.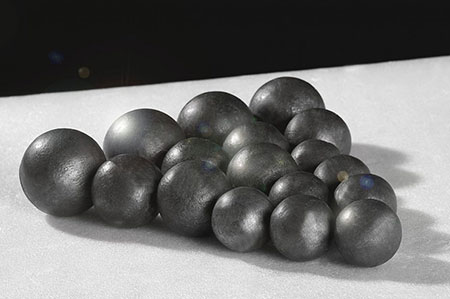 Grinding balls
are used to extract precious metals in ore mineral processing. They are most commonly used in copper and gold industries. Ore particles must go through the communication process such as grinding, fine grinding, ultra-fine grinding. They are ground down to liberate precious metals from gangue materials prior to concentration processes. Mills need to be refilled continuously with new grinding balls as old ones wear out. Because grinding media is always consumed on a large scale, cost and durability are the most important attributes.
Prev: Use grinding ball to get better efficiency
Next: Grinding ball - a right choice for grinding requirements