Grinding ball - a right choice for grinding requirements
Views: 1401 Update Date:Oct 05 , 2019
It is always helpful to find out the most outstanding and reliable solution for the grinding requirements. A grinding ball is a right choice for your needs because it helps you to deliver consistent performance.
Grinding plays the most important role in different industries. If you want to meet the grinding needs properly, you can opt for
grinding ball
. It is the most outstanding solution suitable for chemical, thermal power, cement, and mining industries. There are many companies offering these solutions so that you can pick the right manufacturer. It is highly advised to consider the reliability, quality, and other vital aspects before choosing the right company. It not only simply the finding, but also ensure that you can acquire the best possible solutions. Apart from that, you can also check the effectiveness and reliability of the grinding ball.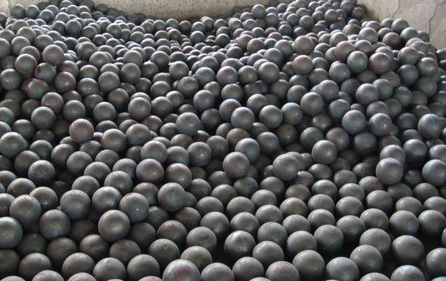 Exceptional features
It is performed by checking the final cost per ton of the product ground efficiency. The team uses highly advanced technologies and quality materials to manufacture the grinding balls. It helps them to give the balls in correct structures. They are required to receive consistent performance. The most specialized thing about these grinding balls is that they are durable. Apart from that, these tools also come with the most exceptional wear properties. These balls are boasting of the sturdy outer layer. It facilitates them a longer life. Apart from that, they are equipped with a resilient and robust core that brings excellent impact resistance.
Major benefits
These kinds of
grinding balls
are properly tested, so you can consider them without any uncertainty. Another impressive thing about these balls is that they have everything to suit all your needs and requirements. If you are using these grinding balls properly, you can get a chance to acquire numerous benefits which are given below:
* Comes with chemical and high wear resistance
* Mixing and crushing hard and heavy materials are properly undertaken
* Production of heat is important for both dispersion and mining process
* High impact and pressure grinding or crushing techniques are included
* The most durable, high quality and high wear resistance grinding balls are very affordable
Prev: Application Of Grinding Ball
Next: One of the best grinding media ball suppliers in the world