Characteristics of grinding media
Views: 644 Update Date:Mar 07 , 2022
The industries that typically use grinding media are the mining and construction industries.
Grinding balls
are used in ball mills. They are useful when breaking down and grinding materials such as rocks, cement, and others. Some markets that use grinding media include:
* Ore crushing
* Construction sector
* Road construction
* Mineral processing
* Manufacturing process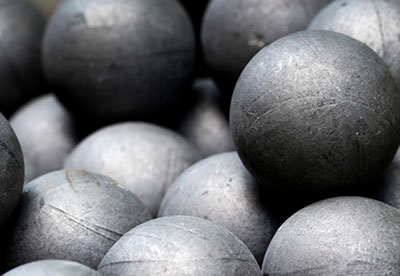 Grinding media has recommended characteristics, involving the shape, size, and composition, should include:
Shape
The shape of grinding media is typically a sphere. This form is highly dense and does not chip easily. There are two shapes of grinding media that are most efficient. These include the ball shape and the cylinder rod.
Size
The grinding ball should have a smaller diameter, but still large enough to get the best results. It can be more accurate when breaking down other material. The size of
forged steel balls
will generally range from 0.75 inch to 5 inches in diameter. The size of grinding rods will generally be between 1.5 to 4 inch in diameter. Also, the length should be a few inches shorter than the mill length. The size needed for each job may vary.
Composition
The grinding material needs to be able to withhold high grinding methods and not wear or chip quickly. The grinding material should have a greater density than the material that is being ground. The material of the grinding media may vary, as well.
Prev: Grinding media ball determines the grinding effect
Next: What are forged steel balls used for?