How Much Do You Know About Grinding Media Ball
Views: 1716 Update Date:Oct 27 , 2017
Types of the grinding media
Most of the industries are using grinding media, and the grinding media ball is available in different kinds such as alumina oxide balls, flint pebbles, cylpebs, high-density media, and others. The
grinding ball
is expensive, and it is helical rolling of the round billet.
High-density media
The high-density media is specially developed for the pebble and ball mills. This type of the grinding media made with the alumina oxide and had fifty percent of density than the standard porcelain balls. It is available in the several shapes such as ovals, cylinders, and spheres.
The Cylpebs are manufactured by the method of casting and rolling. This type of the grinding media is not common in the grinding tool market. The Cylpebs made of the white iron, and it is expensive. The higher production price causes this type of the grinding media, and the milling quality is low.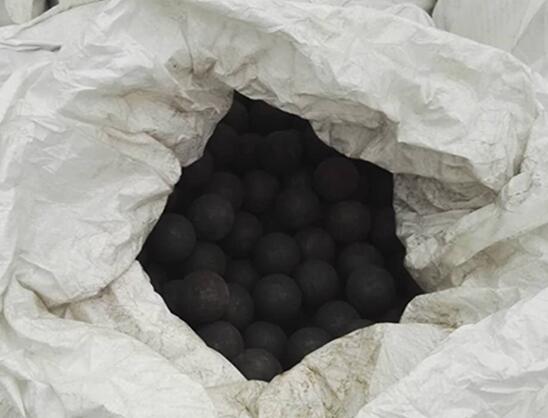 Shapes and diameter of grinding media
The forms of the grinding media such as satellites, balls, and beads satisfy the customer needs and it specialized shapes is diagonals, ball cones, and others. The diameter of the grinding media depends on the material, and it is ranging from 0.05 millimeter to 2 millimeters for small mills. The composition of the metallic grinding media ball made of forged steel, chrome steel grinding, carbon steel, stainless steel and others.
The
grinding media ball
is one kind of the grinding media, and it is used to reduce the size of the particle. Most of the suppliers offer the wide range of the grinding ball in the cast, low chromium, high chromium, ceramic, rods grinding beads, balls, and others.
The grinding ball is used to grind the material in the mill, and it is available in different size, shape, and material to meet the enormous amount of the grinding needs. The manufacturing of the grinding media is helical rolling of molding, round billet, and stamping. As the develope of the industry, grinding media includes DMQX horizon media mill, internally attritors ball mill and others help you to identify the proper grinding ball for the application.
Other non- metallic media are made in different metal such as ceramic, silicon carbide, aluminum, zirconium oxide and others. You can choose the grinding media depends on the abrasive material. Before using the grinding ball, you need to choose the perfect grinding media.
Prev: Allstar: Certified Casting Steel Ball Manufacturer
Next: Characteristics and Applications of Grinding Steel Ball