Newest October Inquiries about Forged Steel Ball
Views: 917 Update Date:Oct 22 , 2018
ALLSTAR INDUSTAR GROUP LIMITED found in 1985 supplies optimized product solutions for mineral processing plants, cement plants, power stations, quarries and other chemical industries. Our products include Grinding Ball/ Grinding Steel Ball/ Grinding Media Ball (Forged Steel Ball, Hot Rolled Steel Ball & Casting Steel Ball).
Allstar Forged Steel Ball is hammer forged from selected high quality carbon and alloy steels. By hammer forged, the balls have good density and strengths in favor of impact grinding. And rigidly managed forging process ensuring spherical ball shape.
As our company is a certified ISO 9001 company, is the world-leading manufacturer of forged steel ball,we got many inquiries from our potential customers every day. And we would like to share some of them with you.
1.Name: alice
Email: A****@***.com
Tel: 6893****
Message: grinding balls 60mm 80mm
Date:2018-10-20 10:20:30
2.Name: irvine m****
Email:irvine.m****@****.com
Tel: 2636****
Message: May I have quotations for 60mm and 80mm grinding balls for a gold processing ball mill Regards Irvine
Date:2018-10-19 04:57:26
With 32 years of manufacturing experience, we will be your most reliable supplier of forged steel ball, if you want to know more information, please just contact us at allstar@steelgrindingball.com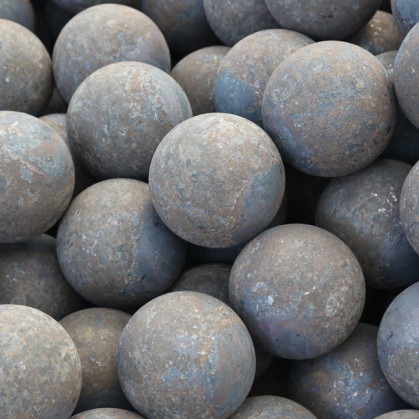 Prev: Compare Forged Steel Ball with Casting Steel Ball at Allstar
Next: Grinding Media Balls for Cement Plant